My mother, Rita Hennessey Kralik, died February 15, 2022. Though I managed a eulogy, I've avoided reflection on her death since that date. Perhaps now it is time to try as there will be holidays without her. The fact of her absence cannot be erased by any amount of busyness. There is a hole in one's world created by the death of your mother. No matter her age, no matter your age.
Like Queen Elizabeth II, whom she admired, my mother died this year at 95 years old. Her death was not unexpected. The doctors chose three or so of the comorbidities from which she had suffered for her death certificate, including the one that had caused her final distress, but it would have seemed more accurate to classify her death as from rōsui, which is how doctors classify death from old age in Japan. It was the third largest cause of death in Japan last year, according to an article in the Wall Street Journal.
My mother battled until the end, but her life had run its course. In that way it was a lesson in how life can become painful and confusing and seem even too long. There were a couple times when she was especially confused, and my sister, who was caring for her, would put her on the phone to talk to me as I battled traffic in L.A., which is how much of my time is poured out in this phase of my life. I remember telling my Mom during one of the conversations that God had a purpose for her even in that moment, even if she could not see it. He was holding her in his hand even as we talked. It calmed her that night, which made me wonder how it was I said such things. I have not sorted out the meaning or purpose of her last few years, and how they caused her and those around her so much distress, but I am grateful that I could believe for those precious moments of our talk that there was a reason for it, that she could regain the faith that had sustained her all her life–at least while we talked. I am grateful that I have time of my own left to discover the reasons.
While some of her final time was spent in confusion, there were stretches of perspicacity that would leave you in awe. She had saved small amounts of stock throughout her life, and when they were combined, we could see that she had a decent income. She continued to review this portfolio, and her investment decisions over her last few years can be measured favorably against those of fund managers who earn millions for their advice. She comprehended the tumultuous political arguments of our times sufficiently to distinguish between what mattered and what was pure silliness. You would expect that level of wisdom from someone who had seen a depression and a world war and seen the world change to the point where one could not recognize the thoughts of their own children, and then watch her children struggle because they in turn could not understand the thoughts of her grandchildren. She acceded to the pressure to get vaccinated, but she drew the line at the boosters, telling me she would wait to see what the data showed. It never convinced her.
Perhaps my mother would win no awards for cooking, but one always remembers the consistency and taste of the stuffing your mother made with the Thanksgiving turkey. That is, forever, how stuffing should taste.
I will always remember how beautiful my mother was then. It was the early sixties, and at 8 years old I would puzzle over the nation's fascination with Jackie Kennedy. Did people not realize my mother was more beautiful than the President's wife?
Thanks to my brother, my mother spent her last days in a luxury ocean-side condominium on Amelia Island in Florida. Under the supervision of one of my sisters, and with help from the other two, she was cared for by my sister and a series of nurses and aides. To inspire the nurses, my sister put out a photograph I had found of my mother's early days as a nurse. In it, she is sitting at a desk, and seems to be going over patient charts with a disciplined readiness. The nation had just finished a war, and that must have been one reason why all the pictures taken in those days shows people wearing their clothing like a uniform: crisp and clean, nothing bulging or hanging. In this case, my mother was wearing a uniform, Of course, my parents grew up during the Depression, and in those days even well-off families did not eat extra food, so there were no bulging body parts to cover.
In going through my parents' old garage, I found notes for a speech she planned to give at one of the anniversaries of her brother's ordination as a priest. Later, I found a video tape of the event, and had it digitized, hoping to see her give that speech. Instead, I could barely find her in the bustle and excitement of my Uncle and his parishioners. There were many important statements in that speech that she never got to make, but these words touch me now in reflecting on her last days. My Uncle, Father Jack, is long gone now. My mother was the last of her brothers and sisters. Looking back on the life she and her brother had led, she wrote:
Where did all those years go?
It seems like only yesterday and we were young children at Sacred Heart School and our family was all together.
In Thornton Wilder's play "Our Town," Emily, who died in childbirth, is given but a day to come back to her youth, and only as an observer. She chooses her 14th birthday. She tries to say to her father "Look at Mother, Father. She is so young. She is so beautiful. But her parents do not hear her. She is an observer—unseen. She never thought of her mother as beautiful or her father as handsome when she was fourteen.
We all seem to be so caught up in the affairs of daily life that we never look at each other with wonder and appreciation, the wonder that is every human being's heritage, their birth right.
I think, if we are fortunate to gain heaven, that we will be whole: young and beautiful. I hope that when this world is over, heaven will await when we can look at one another and be beautiful and handsome forever.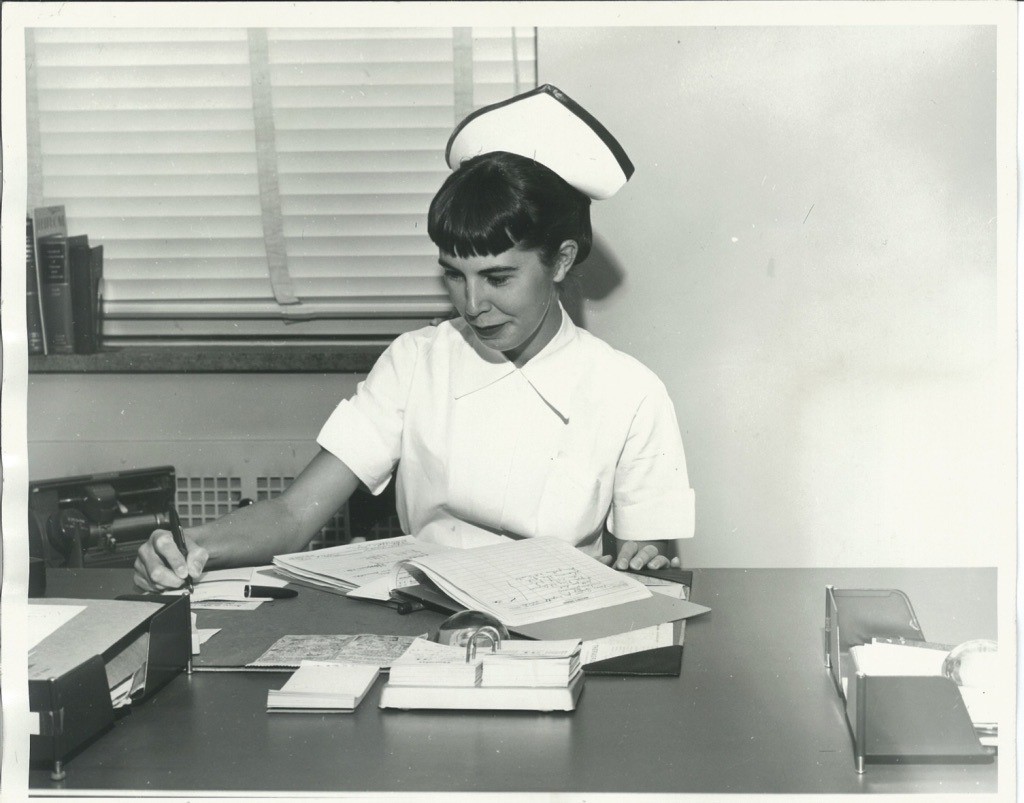 In going through her nearly lost writings, from which I am learning many things I did not know about my mother. I am hoping to have more to say about what I have learned regarding my mother on these pages in the coming days. I am grateful for my mother, and for the chance she gave me a chance at life. In the meantime, I include a picture of her as she was, young and beautiful, and dancing on the beach on the shores of Lake Ontario.